Whistleblower wins 13-year campaign against HSBC
By Rupert Jones
26/01/2017
Contributed by:

BigJoe

( 4 articles in 2017 )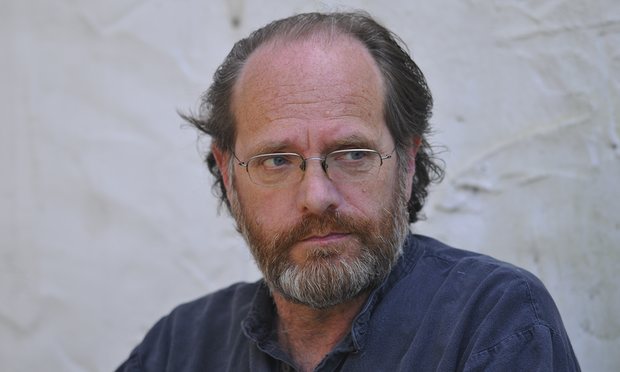 Nicholas Wilson took on the regulators and HSBC over unfair card charges and won.
Thousands of customers will be compensated for excessive credit card charges thanks to dogged efforts of 59-year-old Nicholas Wilson
A lone whistleblower has won a 13-year "David and Goliath battle" against HSBC and Britain's chief financial watchdog, resulting in a multimillion-pound compensation payout to thousands of people.
The Financial Conduct Authority (FCA) said HSBC had voluntarily agreed to set up a £4m compensation scheme for people who had lost out financially as a result of having to pay
"unreasonable" debt collection charges
imposed by two subsidiaries of the bank.
The money will be shared between around 6,700 people who held credit cards with HFC Bank and John Lewis Financial Services, both of which are now part of HSBC.
The announcement represents a victory for 59-year-old Nicholas Wilson, who has devoted years to pursuing this issue. Wilson said that in 2003 he told HFC that what it was doing was "illegal", and that as a result of the ongoing campaign he had subsequently "lost everything" – he is
unemployed and last month was facing repossession proceedings.
Wilson told the Guardian he was delighted that it had finally been acknowledged that "there was some
wrongdoing
". But he added: "The figures they are talking about are
derisory
." He has always claimed that hundreds of thousands of people were overcharged, though this has
consistently been rejected by HSBC and the authorities
.
The case involves HFC and John Lewis Financial Services customers who were struggling with their credit card payments. The FCA said that between 2003 and 2009, those who fell into arrears were referred to the firms' solicitors, who added 16.4% of the balance to the account as a "debt collection charge".
This flat-rate charge was identified as
unreasonable
by the Office of Fair Trading in 2010 as it
did not reflect the actual costs of collecting the debt
.
That year, the OFT imposed a formal requirement on HFC, which was bought by HSBC in 2003, to stop adding a collection charge until it had changed the
terms of its customer agreements
, or
introduced new terms
. John Lewis Financial Services was not within the scope of the OFT's review, but was carrying out similar practices to HFC Bank, the FCA added.
In practice, the two companies had stopped adding a debt collection charge in 2009.
Wilson lives in Hastings, East Sussex, and used to work for a firm of solicitors, which is where he said he became aware that a number of people had been overcharged. He originally complained to the FCA's predecessor, the Financial Services Authority, which ruled that the matter was outside its remit.
Undeterred, Wilson approached the newly created FCA, but it decided to take no action.
Wilson then complained to the Office of the Complaints Commissioner, which investigates grievances relating to the regulator. In a strongly worded ruling in December 2015, the commissioner said the FCA had presided over a series of events
"bordering on the farcical"
, was
"negligent"
and
"defensive"
and had even attempted to
"shift blame" on to Wilson
.
Stung by the criticism, the regulator said it would reconsider its decision and since then has carried out a full review of the allegations. It has been able to establish that around 6,700 people, the vast majority of whom were HFC customers, paid the debt collection charge prior to 2010, either in full or in part, "and are
potentially entitled to redress
". It added: "Those customers will receive redress where they paid more than the actual and necessary cost of collecting their debt."
During its review the FCA also discovered that HFC had
miscalculated the interest on some people's loans
. HSBC has identified around 350 customer accounts that were affected and has pledged to repay the overcharged interest.
In total, HSBC will pay around £4m to affected customers. Payouts will include 8% interest a year. In a statement the bank said: "This is a historical issue, dating back to the period between 2003 and 2009. We have revisited the debt collection charge and, as a result, a small number of HFC and John Lewis Financial Services Limited customers may be due a refund. We will be directly contacting these customers shortly."
Wilson said an FCA representative had sent him a letter about the voluntary compensation scheme that stated: "I would like to take this opportunity to acknowledge that this is due in no small part to the effort and persistence you have shown."
He said the government had issued repossession proceedings against him last month – his mortgage is with Northern Rock, which was nationalised in 2008, and his home loan is now controlled by the state-owned UK Asset Resolution. However, he said the proceedings were later dismissed after he paid off all the arrears "thanks to supporters on Twitter". An online crowdfunding appeal had raised about £3,700.
Related:
HSBC WHISTLEBLOWER: THE BIGGEST BANK FRAUD IN BRITISH HISTORY CARRIED OUT ON UK SHOPPERS AND COVERED UP
By Kam Sandhu
"In my position, as you can imagine, I've got a few enemies." An anonymous tip off has contacted the DWP to suggest that Nicholas Wilson is frauding the benefits office. "They sent a letter calling me in for a compliance interview."
The irony is that Nicholas Wilson is a whistleblower, who has been trying to expose what would be the largest bank fraud in the history of the UK, totalling over £1bn. This is made up of illegal charges imposed by HFC Bank – previously a subsidiary of HSBC, onto unsuspecting UK customer debts on high street store cards.
"Everything I do on my campaign with HSBC, it's all about fraud and corruption and underhand dealings. I do everything up front and transparent and that's how I have to be. I haven't got anything up my sleeve."
Wilson was head of debt recovery for Weightmans LLP – a national solicitors firm which acted for John Lewis – for over 25 years. However, in 2003 when John Lewis sold their accounts to HFC Bank, Wilson noticed they immediately began adding "collection charges" of 16.4% to customer store cards in arrears. These charges were illegal.
Wilson spoke up, complaining to staff and colleagues and refusing to work on the HFC account. The charges were being applied to customers already in debt and hardship; a fraud by the second biggest bank on the some of the nation's poorest, and yet for standing against this, Wilson's boss dubbed him 'Mr Ethical.'
By 2006, Wilson was finding the toll of his work unbearable and by now the fraud was being carried out on thousands of people. He reported it to the Law Society (Solicitors Regulation Authority) and was immediately sacked by Weightmans.
"I've been campaigning ever since. The SRA upheld my complaint, they said it was unlawful but they didn't take any action and said it only happened in a small number of cases."
The charges were overseen by 2 solicitor firms – Weightmans and Restons.
"I've calculated that in the year of my complaint, 2006, 2 firms between them added £44m of illegal charges in that one year. So, a small number of cases?"
When leaving Weightmans, Wilson helped some customers get their money back, but while the SRA upheld his complaint, he found HFC continued adding the illegal charges to customer cards. He now estimates the fraud to have affected between 500,000 – 600,000 UK customers with charges ranging from £500-£5000.
"The silence of the mainstream media is driving me insane actually. It really is." Wilson relays the numerous times he has been contacted and worked with news stations, sometimes for months at a time, before the story is pulled at the last minute.
"I get spiked all the time. I get so close and then things are pulled at the last minute… the crux of the problem with me is that if this gets out it will be such a massive scandal. It's about a billion pound fraud and it involves Dixons, Currys, PC World, B&Q, John Lewis – all these high street stores, and potentially HSBC could lose it's licence in America."
Wilson points to HSBC's advertising and funding power as a reason for the silence of media.
Earlier this year, veteran journalist Peter Oborne publicly resigned from the Telegraph precisely because the advertising power of the bank was blocking critical reporting about them, particularly during the Swiss tax evasion leaks.
At the BBC, the appointment of Rona Fairhead to the broadcaster's Trust came as a surprise to even Conservative members in 2014. Fairhead is a Director of HSBC, receiving over £500,000 in annual pay, as well as shares in the bank worth almost the same.
The 'world's local bank' is familiar in government too. In 2010, David Cameron appointed HSBC Executive Chairman Stephen Green to the House of Lords. When news of the Swiss tax evasion leaks came to the fore in 2015, questions arose of Cameron's knowledge of the scandal. Evidence had been handed to HMRC by French authorities as early as May 2010 – months before Green's appointment.
Cameron and his colleagues denied knowledge of the scale of the scandal. Meanwhile, Dave Hartnett, Head of Tax at HMRC in 2010, retired two years later and took a role with HSBC on a committee advising the bank on how to 'maintain the best possible standards'.
2010 was also the the year the Office of Fair Trading gave a new ruling that HFC's charges on store cards were illegal – finally bringing them to an end, something Cameron would have been made aware of.
The revolving door has been crucial to the continued cover up of these charges. Wilson has taken his complaint to the Financial Conduct Authority who's Complaints Commissioner Anthony Townsend, was Chief Commissioner of the law society at the time of Wilson's initial complaint in 2003, where the fraud was downplayed and went on unabated and unpunished.
When Wilson chased the FCA for an answer on the action being taken he received a response which demonstrated the collusion between the regulators and the banks.
Joel Benjamin, a financial researcher, had attended a HSBC AGM with the intent of following up Wilson's complaint. After writing to the bank, Benjamin's response mirrored that of Wilson's from the FCA:
"The reply [Joel] received from HSBC and the reply I received from the FCA was exactly the same. Two paragraphs, exactly the same wording, exactly the same paragraph, punctuation and everything. So I caught them out. I discovered that they'd colluded."
The letter revealed that the regulator checked with the bank for the appropriate response rather than investigating and regulating independently. Both were forced to admit the collusion at a grilling by the Public Accounts Committee earlier this year and apologised though no action was sought:
"I'm not interested in an apology. I'm interested in ordering HSBC to repay a billion pounds to half a million people."
The toll of the campaigning work and the shunning of his story by colleagues, authorities and the media have been at great expense to Wilson's health and wellbeing. Having given up a comfortable life to expose this crime, he has lost his job, almost lost his house, battled illness and given up his chances of working again. He said on his website "My conclusion is do not blow the whistle in the UK, unless it is life or death."
Still, Wilson's evidence and allegations are dangerous. They not only implicate the bank itself, or the many high street stores, but the figures involved in the cover up which spread across solicitors and accountants, regulators, media and the Prime Minister himself.
This is a crime that could reveal the reliance of the bloated financial sector on fraud and criminal activity, which for HSBC alone now ranges from the fixing of trillion dollar markets, funding of terrorism, the sub-prime mortgage crisis, to the administration of illegal and made up surcharges on UK accounts already in debt.
This along with the cover up may finally reveal to the public the 'rotten architechture' of the banks and finance centres, as John Pilger described the glimpse of truth we experienced in 2008, before the controlled narrative of austerity took hold and our gaze was shifted by the same organisations who seem to be protecting HSBC now.
You can visit
Nicholas Wilson's site here
.
More on HSBC
http://realmedia.press/hsbc-whistleblower-the-biggest-bank-fraud-in-british-history-carried-out-on-uk-shoppers-and-covered-up/
Source: https://www.theguardian.com/money/2017/jan/20/whistleblower-wins-13-year-campaign-hsbc-excessive-credit-card-charges-nicholas-wilson?CMP=Share_iOSApp_Other