Our Boys: Raising strong, happy sons from boyhood to manhood
By Feedback@dadsontheair.com.au .
Dads on the Air
23/01/2018
Contributed by:

Daveyone

( 28 articles in 2018 )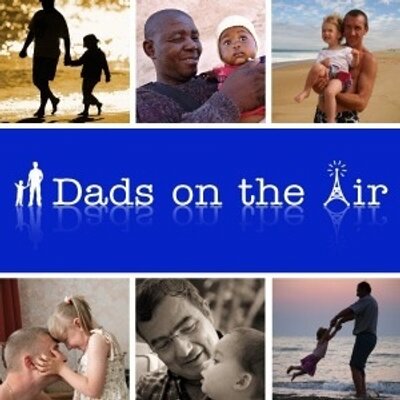 The world's longest running radio program on fathers' issues
January 17, 2018
With special guests:
Richard Aston & Ruth Kerr
On this program we get to talk to good people who are making a difference in our society. Our guests today, Richard Aston and his wife Ruth Kerr, fit this category and they speak to us from across the ditch in New Zealand.
For fifeen years Richard and Ruth through the Big Buddy program have been providing fatherless boys with a buddy, someone who can show them the way to manhood. These buddies are volunteer mentors who are carefully chosen by going through a detailed screening. The boys know they can rely on their buddies to turn up when expected and listen to what is happening in the boys' lives. And they get to do fun things.
Having seen up close and personal what makes boys tick Richard and Ruth have distilled for us what works and what does not work when the aim is to develop our boys into adults. This is practical and down to earth advice set out in their new book Our Boys: Raising strong, happy sons from boyhood to manhood.
Listen Now (mp3)
Are Fathers Important for Adolescents?
January 10, 2018
With special guest:
Dr William (Bill) Fabricius
Most studies in the area of children and families concentrate on the influence of mothers. Fathers are understudied in this area. For this reason we welcome the results of a paper on the role of fathers and we have the opportunity today to speak with one of its lead authors, Associate Professor Dr William Fabricius who joins us from New York. The title of the paper is Effects of the Inter-Parental Relationship on Adolescents' Emotional Security and Adjustment: The Important Role of Fathers.
This new study looked at hundreds of adolescents, a balanced mix of those living with biological dads and those with stepdads studied in three waves from Grades 7 to 12 across ethnic and gender lines. The research measured the effect of non-violent parental conflict, Intimate Partner Violence and demonstrated affection. The findings revealed the importance of marital quality, namely the level of parental love and closeness, and interestingly "mattering to father."
Listen Now (mp3)
Fight Like A Pro
January 3, 2018
With special guest:
Gavin Topp
Today's show is a knockout! Our guest is Gavin Topp and he tells us about his training program called Fight Like a Pro which he runs on the Gold Coast of Queensland.
It is not an overstatement to say that the program has changed lives because on top of the physical aspects of training hard with a group of fellow amateurs Gavin looks for the mental changes in his charges. You might not expect to hear life lessons from a professional boxer but as numerous testimonials on the website of Fight Like a Pro will confirm Gavin is a bit of a philosopher as well as a hard physical taskmaster.
Listen Now (mp3)
Source: http://www.dadsontheair.com.au/shows/the-fathering-project-1.html