New Years Eve Protest……………!
By Daveyone
Family Court to Restore Children's Rights Worldwide in 2014! (No nee
21/10/2013 Make a Comment
Contributed by:

Daveyone

( 30 articles in 2013 )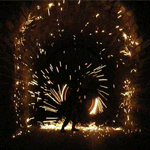 ………What better platform WORLDWIDE?
Unfurl your banners in view of the media covering New Year Celebrations and bombard news media online with the need for Family Court and Child Welfare reform!
Source: https://world4justice.wordpress.com/2013/10/18/world-unity-day-1st-january-2014/