Hunt for children
By Steve Butcher
The Age
13/02/2002 Make a Comment (3)
Contributed by:

admin

( 30 articles in 2002 )
Family Court goes public in hunt for missing children
28 Mar 2002 - Powell, Ex Parte - Re Justice Brown & Ors High Court decision
26 Feb 2002 - Father faces arrest in family hunt
12 Feb 2002 - Australian Federal Police Notice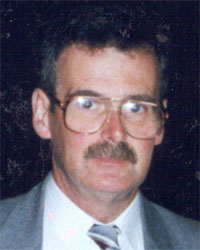 The Family Court has taken the rare step of allowing photographs of three missing Melbourne children to be published in the hope they can urgently be found.
The court yesterday posted photographs and personal details on its website of sisters Annette Michelle Powell,12, Karen Louise Powell ,7, and their brother Dominic Anthony Powell,4.
It is only the eighth time that the court, under an initiative announced by Chief Justice Alastair Nicholson in 2000, has used its missing children website.
The children's mother, Helen Maree Powell, told The Age yesterday she believed her children had been taken to a "bush place".
Mrs Powell said she believed it may be in northern Victoria near the Murray River. She said: "They were last seen on January 25 walking by neighbours. My theory is that they have gone to a bush place, maybe around Wangaratta.
"I am hoping that whoever is harbouring my children will realise they are breaking the law and that they are being fed a lie. Chief Justice Nicholson said at the time that the website would help deal with the "heartbreaking and serious problem in our society".
Yesterday's notice coincided with an Australian Federal Police appeal seeking the public's help in finding the children, who disappeared around January 26 this year.
It was on that date that their father, Leo James Powell, 50, was expected to return them to their mother under a court residence order.
In a media release, the Federal Police said the children were the subject of a Family Court recovery order made on January 30, which required them to be returned to Mrs Powell.
Federal agents believe the children may be with their father or that he "may be able to assist police in recovering the children".
"(We) are seeking any information from the public about the location of Mr Powell or the three children," the police said.
The recovery order authorised all Federal Police, members of all state and territory police forces and the marshal of the Family Court to take the children and return them to Mrs Powell.
Annette has long, reddish-brown wavy hair, brown eyes and is about 163 centimetres tall and of slim build.
Karen has straight brown hair, blue eyes and is about 120 centimetres tall and of solid build.
Dominic, who turned four last Sunday, has short blond hair, blue eyes, is about 100 centimetres tall and is of slim build.
Mr Powell, who has brown hair and when last seen had a moustache, wears glasses, has brown eyes and is described as having a medium build.
Police believe Mr Powell may be driving a blue 1981 Toyota Celica with Victorian registration number PWD 375.
They have appealed for anyone with information on the whereabouts of the children or their father to contact Federal Police in Melbourne on 9607 777, or Crimestoppers on 1800 333 000.
To allow publication and broadcast of the children's and father's details, a section 121 Publication Order under the Family Law Act was made.
---
What of Leo Powell and the children?
As a comittment to the protection of families Leo Powell setup a Family Court Survival Service. Leo Powell embarked on a mission challenging the unjust authority and powers of the Family Court and to make people aware of the pitfalls of litigation in the Family Court.

The Family Court has purportedly, in Leo Powell's absence, severed his contact with his three beautiful children, made orders selling his home, and handed down a jail sentence of some six months.

It seems a grave injustice has occurred to Leo Powell and his three children, which ought to be rectified immediately, to prevent further harm and suffering.

Leo Powell is now believed to be in hiding, no doubt preparing a challenge to authorities to restore his relationship with his children, who need him!

Lets pray this is the case and wish Leo and his children all the love, luck and good planning they deserve. God Speed!

Please contact F4Joz when you can LEO!

Family Court Survival Services says "BEWARE"
For anyone who about to enter the Family Court System or who has already an Applicant or Respondent, listen to the following information.

Parts 1 - 10 are an invaluable Community Announcement on the perils of the Family Court System. Courtesy of Leo Powell before his disappearance in early 2002. Message runtime is approx. 35 mins. A stitch in time may save you nine!