~RT and SHARE~ @DominicRaab invited es 'drastic and bold' ideas to keep family matters out of court Now tell @BrandonLewis
By Daveyone & Change.org
Change.org
23/02/2022 Make a Comment
Contributed by:

Daveyone

( 2 articles in 2022 )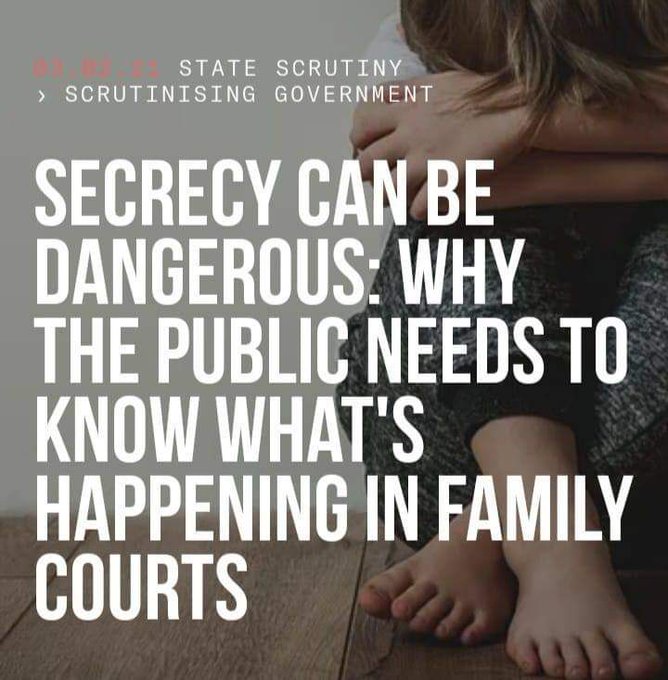 @DominicRaab invites 'drastic and bold' ideas to keep family matters out of court in 2022 - Sign the Petition!
Justice secretary Dominic Raab has said he wants to do something 'drastic' to stop up to half of family law cases reaching court.
https://www.brandonlewis.co/sites/www.brandonlewis.co/files/styles/gallery_large/public/2018-10/MLB_1801.jpg?itok=XdP72gPA
https://www.brandonlewis.co/campaigns
Speaking to the justice committee of the House of Commons yesterday, Raab said cases involving safeguarding and domestic abuse, which constitute between 50% to 60% of the total, should continue to be heard by a judge.
---
But most of the rest should only require an out-of-court remedy, and Raab revealed talks have begun with the senior judiciary about offering greater incentives to couples to settle dispute through alternative means.
'The vast majority of [non safeguarding and non domestic abuse cases] shouldn't really go to court,' said Raab. 'It should not be so easy just to say we will go to court. These are sad and sometimes tragic family break-up matters and often involve children but we want to make better use of ADR and mediation and we need to reconcile the incentives for both going to ADR and going to court.
Dominic Raab
Raab says as many as half of cases should be settled through ADR or mediation
'I would be in the market for something really quite drastic and bold in that area.'
According to the government's quarterly statistics covering the period from April to June 2021, 66,357 new cases started in the family courts, up 14% on the same quarter in 2020.
This was due to increases in most case types: financial remedy (76%), private law (11%), adoption (11%) and matrimonial cases (7%). There was a 4% decrease in cases involving domestic violence.
Public law cases generally take the longest and in 2011, on average, they took nearly a year to reach a first disposal (49 weeks). This has risen markedly in recent years, from 26 weeks in 2016.
In April to June 2021, the proportion of disposals where neither the applicant nor respondent had legal representation was 38%, increasing by 24 percentage points since January to March 2013, and up two percentage points from April to June 2020.
DAVEYONE says;
I have always advocated that if 2 parents separate and are unable to resolve matters themselves (By far the best way!) Mediation is the next step and I would suggest a conciliation service like ACAS and any agreement to be binding until children involved are of an age to make their wishes clear usually as they start secondary education. If either parent chooses to breach the 'ACAS@ agreement they have to purse and court action at their own expense with no access to Legal Aid This should concentrate minds and making matters work for the benefit of the children and the health and welfare of the parents there could be a reduction in the need for Court time. Social workers could concentrate on what they should be doing such as preventing Baby p and little Arthur Labinjo-Hughes tragedies and CAFCASS could be finally disbanded. An initial benefit is parented kids even shared parented ones, should be lees signs of delinquency!dominic.raab.mp@parliament.uk blob:https://twitter.com/f5034310-b40a-4c49-8e74-a56ea74154e5
Contact Dominic Raab
This section contains web, social and other contact information for Dominic Raab.
When contacting this Member, they should be addressed as Dominic Raab.
For information about when you should contact MPs, Lords, or other organisations/individuals, review the who to contact with my issue page.
Blog
https://domraab.blogspot.co.uk/
Parliamentary
Contact the Member at their Westminster address.
House of Commons
London
SW1A 0AA
Phone: 020 7219 7069
Email: dominic.raab.mp@parliament.uk
Constituency
Contact the Member at their constituency address.
No constituency office publicised
Email: dominic.raab.mp@parliament.uk
Website
https://www.dominicraab.com
Departmental
Contact the Member in relation to their departmental work.
Ministry of Justice
Phone: 0203 334 3555
https://members.parliament.uk/member/4007/contact
~~~~~~~~~~~~~~~~~~~~~~~~~SIGN PETITION BELOW~~~~~~~~~~~~~~~~~~~~~~~~~~~~~~
https://image.shutterstock.com/z/stock-vector-petition-concept-collective-public-appeal-document-signing-and-spreading-petition-for-changes-1806005305.jpg
Source: https://www.change.org/p/rt-hon-dominic-raab-mp-dominicraab-invites-drastic-and-bold-ideas-to-keep-family-matters-out-of-court-in-2022?recruiter=10438518&utm_source=share_petition&utm_medium=twitter&u