Why I'm seizing the chance to scrutinise the family courts
By The BBC's Sanchia Berg
BBC NEWS
07/02/2023 Make a Comment
Contributed by:

Daveyone

( 2 articles in 2023 )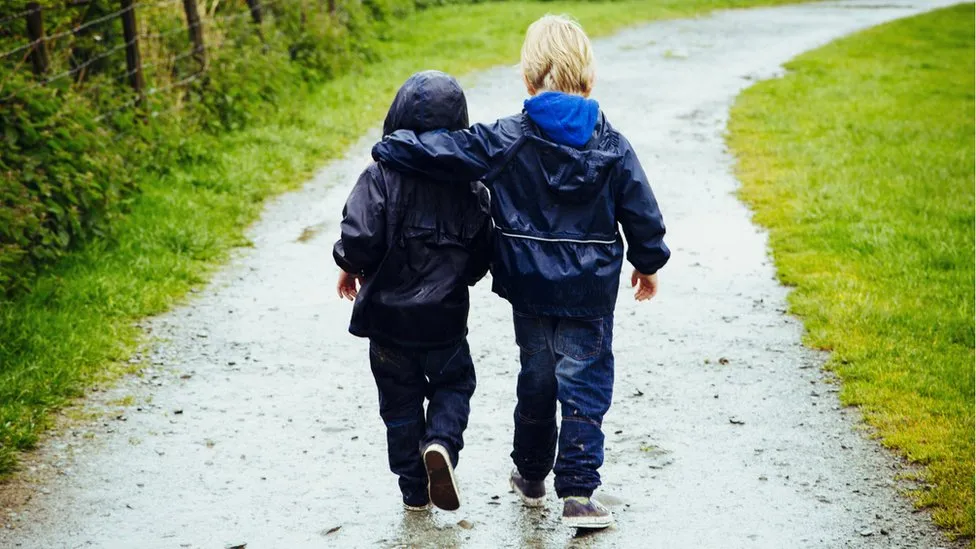 After decades of calls for greater scrutiny of the family courts, journalists will be able to report proceedings in a pilot scheme from Monday.
After decades of calls for greater scrutiny of the family courts, journalists will be able to report proceedings in a pilot scheme from Monday. The BBC's Sanchia Berg reflects on the controversial cases that preceded the move, which is hoped will increase accountability in a crucial area of law.

Short presentational grey line
During the Covid pandemic, Liz Anstey was living with her daughter, teenage son and five-year-old grandson. In early 2021, her daughter gave birth to a new baby who sadly died suddenly, and without apparent cause.

The two other children were taken into care. An inquest showed the baby died of an infection and there had been no sign of neglect or abuse. Liz expected the boys to be returned home, but instead family court proceedings began.

Liz found the court process "very traumatic". She says she did not know who was who, hearings kept being adjourned, and she could not easily follow it.

"I felt like Alice in Wonderland going down the rabbit hole. I really did. It was so surreal," she says.

Family courts handle the most sensitive areas of families' lives - usually involving vulnerable children - which is why cases are heard in private and journalists have not been allowed to report on them.

But there have been publicly-acknowledged miscarriages of justice and many more examples of parents claiming they have been unfairly treated.

It took Liz months to get the boys back - she says having reporters in court would have made a huge difference.

'Significant step'
Over the next 12 months, accredited journalists will be able to report on cases in Leeds, Carlisle and Cardiff, which should enable close scrutiny of the actions of local authorities and the courts themselves. I will be one of them.

The most senior judge in the Family Division, Sir Andrew McFarlane, said there was "an absence of confidence" in the courts due to a "vacuum of information". He told me open justice was a principle to be sought and described the pilot as a "very significant" step.

"For decades… this has been put in the too-difficult box because of the need to open up but at the same time keep closed the identity of the family," he said. Why I'm seizing the chance to scrutinise the family courts

The BBC's Sanchia Berg
Image caption,>https://ichef.bbci.co.uk/news/976/cpsprodpb/10383/production/_128453466_dscn0205.jpg.webp< The BBC's Sanchia Berg has been reporting - and trying to report - family cases since 2009.
Many thousands of people are involved in family cases each year - there are more than 200,000 cases in the family courts annually and record numbers of children in care.

Broadly, cases are divided into disputes between separating parents, known as private law, and applications by local authorities to take children into care, which are public law. The pilot scheme will begin with public law cases and extend to private law within a couple of months. Journalists will be given access to legal documents and allowed to interview families.

Family court judges may also rule on issues like disputes between doctors and parents over treatment for a child, or so-called "deprivation of liberty" cases where local authorities have nowhere safe to place a vulnerable child in care.

Fruitless changes
Demands for greater scrutiny of the courts have been made for decades, thanks in part to some highly-publicised cases.

One example involved Nicky and Mark Webster, In 2005, their three children were adopted - they had been taken into care after one suffered injuries. The court heard these were deliberate, but the couple challenged that successfully and won the right for the media to attend hearings concerning their fourth child. But the oldest children were never returned to them.

Calls to open up the courts grew louder. In 2008, the Times newspaper ran a year-long campaign which led to the then-Justice Secretary Jack Straw changing the rules so journalists were allowed in.

The big day was supposed to be 27 April 2009. I joined a flood of reporters from the national press heading into the Family Division of the High Court at the Royal Courts of Justice. But it was almost fruitless.

The problem was the rules had not been changed enough and it was not clear what journalists could report. Judges were advised we could report the "gist" of the case, without that being defined.

A couple of weeks later, I went to the lower level family court in Holborn, with the brief from my editor at the Today programme to spend "as long as it takes" to tell the story of a case.

I managed to follow the last two weeks of a final hearing where a local authority was applying to take several children from the same family into care.

The judge allowed me to report some of the details - for instance how a young boy had been hit by his father with a shoe. But I could not include the information that would make it a meaningful story, like identify the local authority, or interview any of the family members.

Towards the end of the hearing, as I came out of the building, I saw the mother collapsed, sobbing against the wall - as if it was only then that she had realised all her children would be taken away. It was a reminder of the real impact of these decisions and the importance of reporting them.

Not true open justice
Jack Straw intended to change the law further so more detailed reporting would be possible. But Labour lost the 2010 election and those plans were shelved. Almost all journalists - including me - stopped trying to report court proceedings directly.

Sir James Munby took over the Family Division in 2013 and announced his intention to open up the courts. As a first step, he told judges to publish more of their own final judgments.

At first, the numbers shot up. More stories from the family courts started appearing across media outlets. Brian Farmer of the Press Association news agency was particularly diligent in picking out the most interesting or newsworthy, showing the range of different issues considered by the court - like a teenage girl dying of cancer who wanted to have her body cryogenically preserved. Louise Tickle, for the Guardian, repeatedly tried to get reporting restrictions varied - and tell stories - usually supported by lawyers from the Transparency Project charity.

But mostly, this was a limited form of transparency, where journalists were reliant on the judge's version of events. It was not true open justice.

Another high-profile case captured the headlines. In 2016, Ben Butler was found guilty of murdering his six-year-old daughter Ellie in 2013. A family court had decided she should be returned to her parents the year before, despite warnings from her grandfather who had been caring for her, that Ellie had been frightened to return to her parents.

'Got to get over it'
Parents continued to contact me saying they had suffered miscarriages of justice. I could do very little because under the rules they were not even allowed to contact me about their case, let alone share documents or discuss what happened.

In 2018, I came across the case of a mother who had nearly lost her daughter forever over her use of an Epipen. She had managed to raise funds to appeal the decision, and won. But when the case returned to the lower court, the judge there made an order that made it impossible for us to report the full story of the case.

Both Louise Tickle and I were in court, and when Louise decided to launch an appeal against that decision, the BBC joined. We won, and could report the case, but it took months and many hours of lawyers' time.

If this pilot is successful, the intention is to extend it across England and Wales. It's not clear how many journalists will try to report cases though, and there are still some practical issues to address.

Reporting is permitted thanks to a Transparency Order. Judges will grant these and be able to vary them, determining what can be reported, depending on the individual cases. Preserving the anonymity of children is paramount but local authorities can be named.

While many judges and lawyers support transparency, some in the pilot areas seemed wary of it.

Hannah Markham, KC, chair of the Family Law Bar Association, said it would take time to get used to reporters. "We're used to not having anybody in court, it's just us, it's just our clients. It's closed," she said. "It's something we've got to get over.
Source: https://www.bbc.co.uk/news/uk-64411229?at_medium=social&at_link_origin=BBC_Hereford_%26_Worcester&at_bbc_team=editorial&at_campaign=Social_Flow&at_link_id=17F1BAEC-A0A6-11ED-B167-161C0EDC252D&at_ptr_n